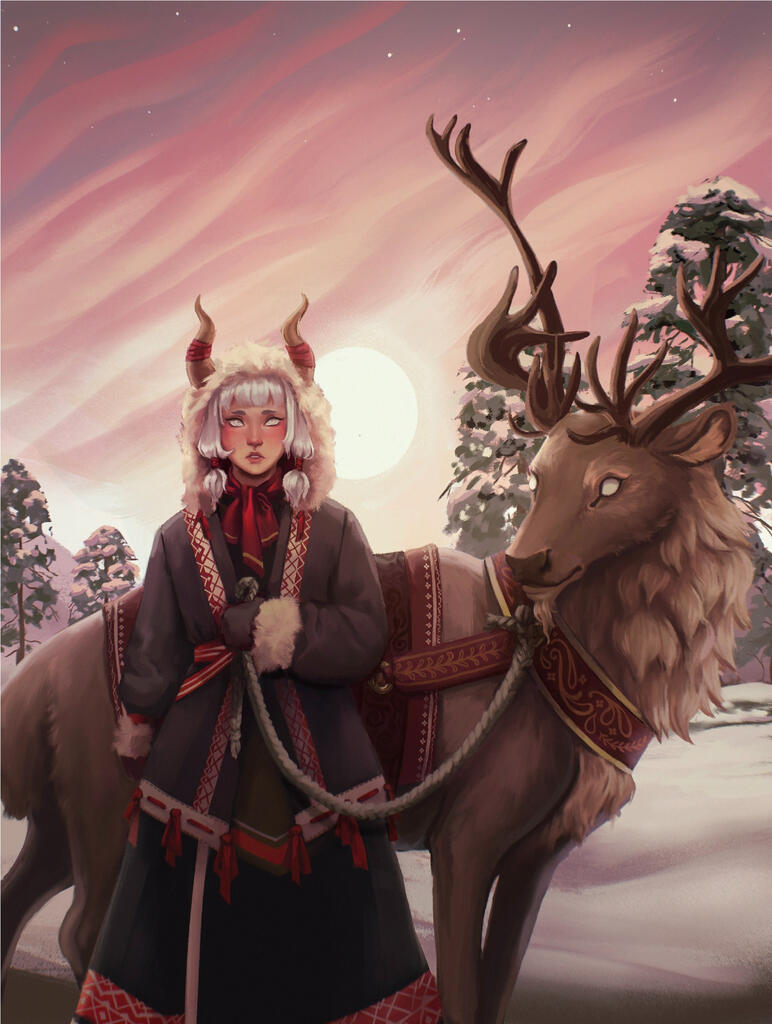 FAEWYRM
Hello! My name is Marina Lamprecht, and I am a freelance illustrator from Colorado. I graduated in 2018 with an Associate's degree in graphic design, and since have tabled multiple comic conventions in the west.

I work as a professional apparel/graphic designer for a local screen printing press. In my downtime my passion is illustrating and designing characters.

I've always been fascinated with high fantasy stories and settings which often inspire my work. My interests include anything art-related, baking, music, nature, Dungeons & Dragons, anime, and sometimes I will get very into one (1) video game.

Thank you so much for visiting! Please check out any of my social media pages, and feel free to contact me, I appreciate it so much! ♥
gallery
For all my illustrations, I use Procreate on an iPad Pro 2020 and Apple Pencil. I most love to paint stylized fantasy portraits and design mythological creatures and supernatural beings.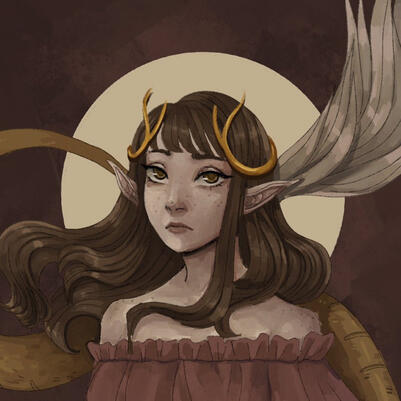 contact
Below are my social media links and email! Social media support and ko-fi donations are greatly appreciated and help out so much. Thank you! ♥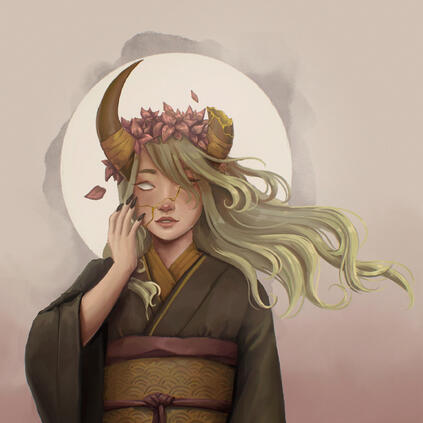 commissions
Personal commissions are: CLOSED

My prices are $75 for a one-character illustration, $95 for a two-character illustration.

Please allow me to refuse anything I am not personally comfortable drawing; this may include certain NSFW subjects, offensive material, and overly complicated requests.

I will announce on my social media when my commissions are open again, thank you!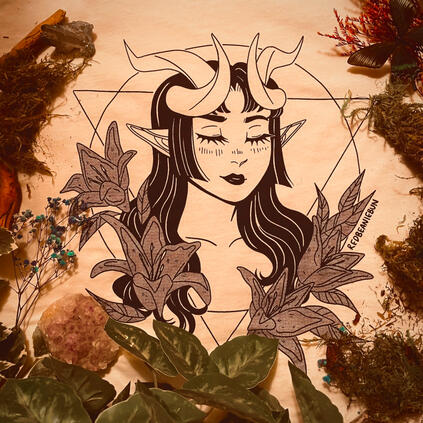 online store
A bit ago, I opened up an online store on etsy! Link is below. More products coming soon, stay tuned!
Artist Alley Info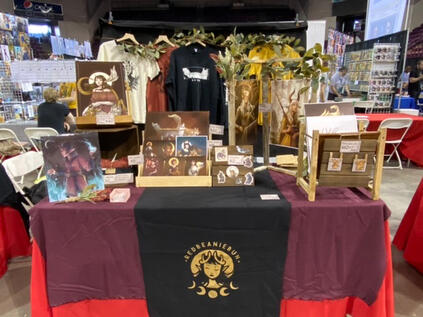 Hello! This section is for anyone looking for my artist alley booth info!

Previous conventions I've tabled are:

Colorado Springs Comic-con 2019
Pikes Peak Zine Fest 2019
Colorado Springs Comic-con 2021
FanX Salt Lake 2021 (with Hemlockvale)
Fan Expo Denver Special Edition 2021
Emerald City Comic Con Seattle 2021

I sell my original prints, t-shirts, stickers, pins, and more.